Turkana, Kenya General Team
WHEN
Jun 20 2023 - Jul 3 2023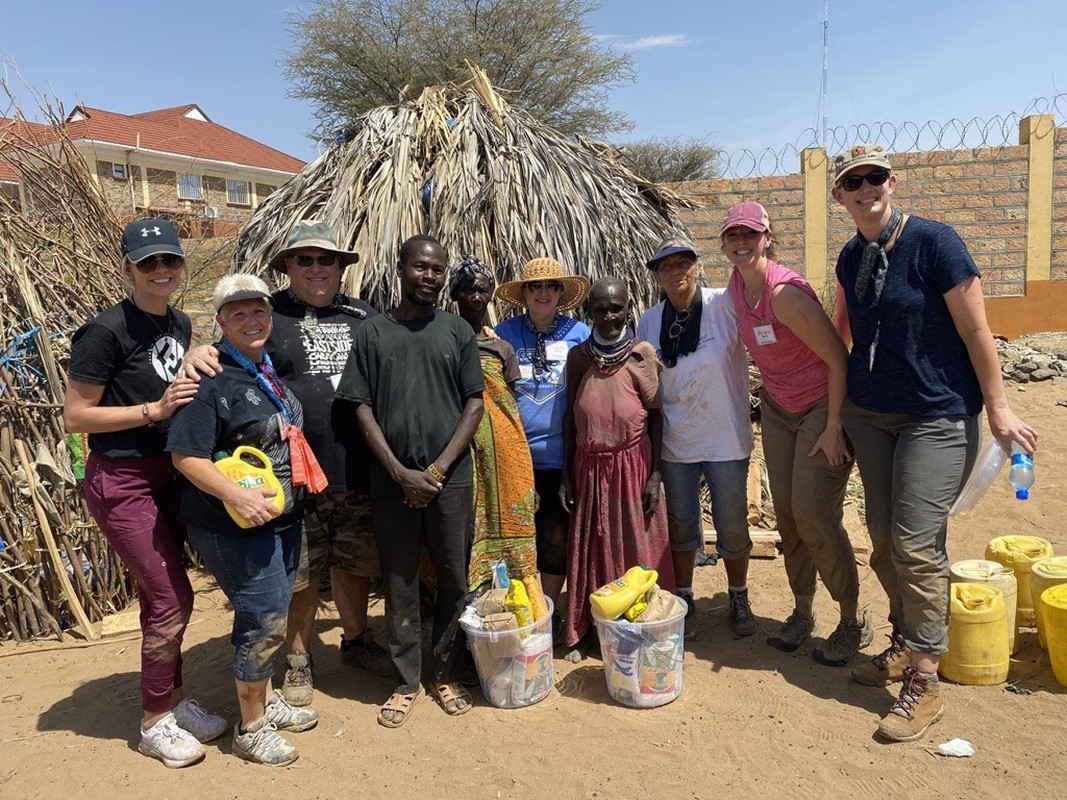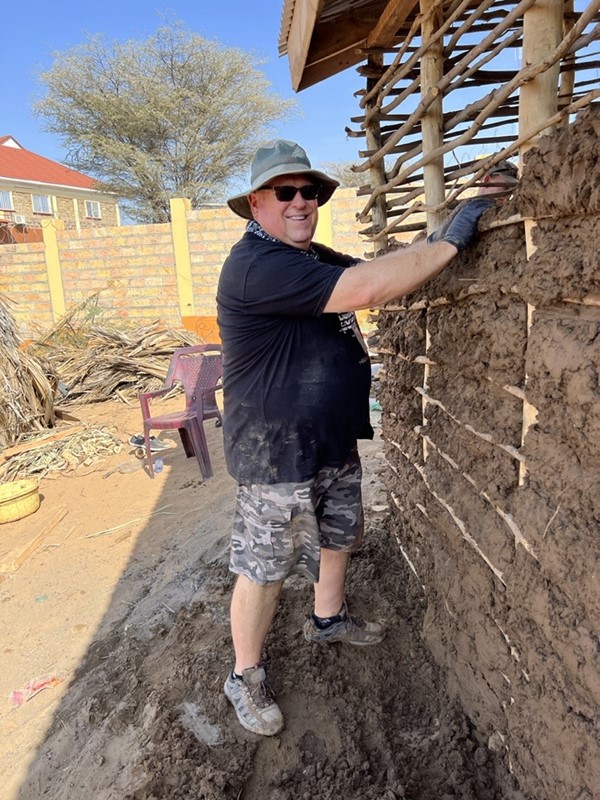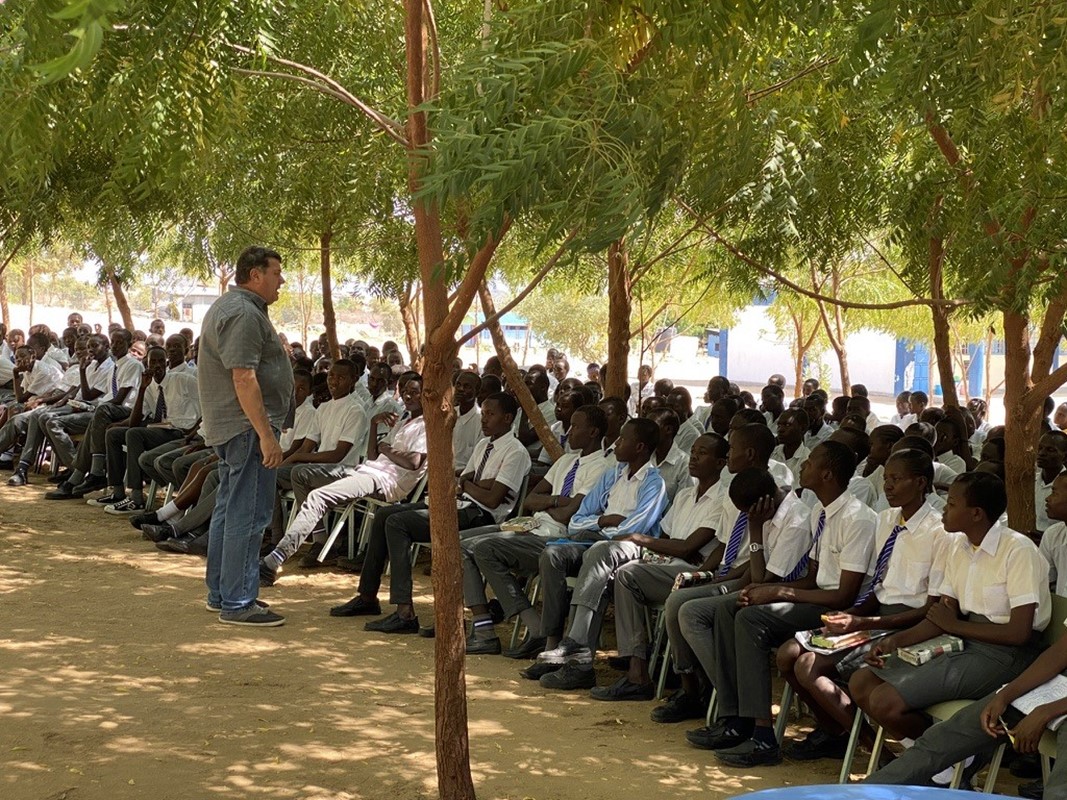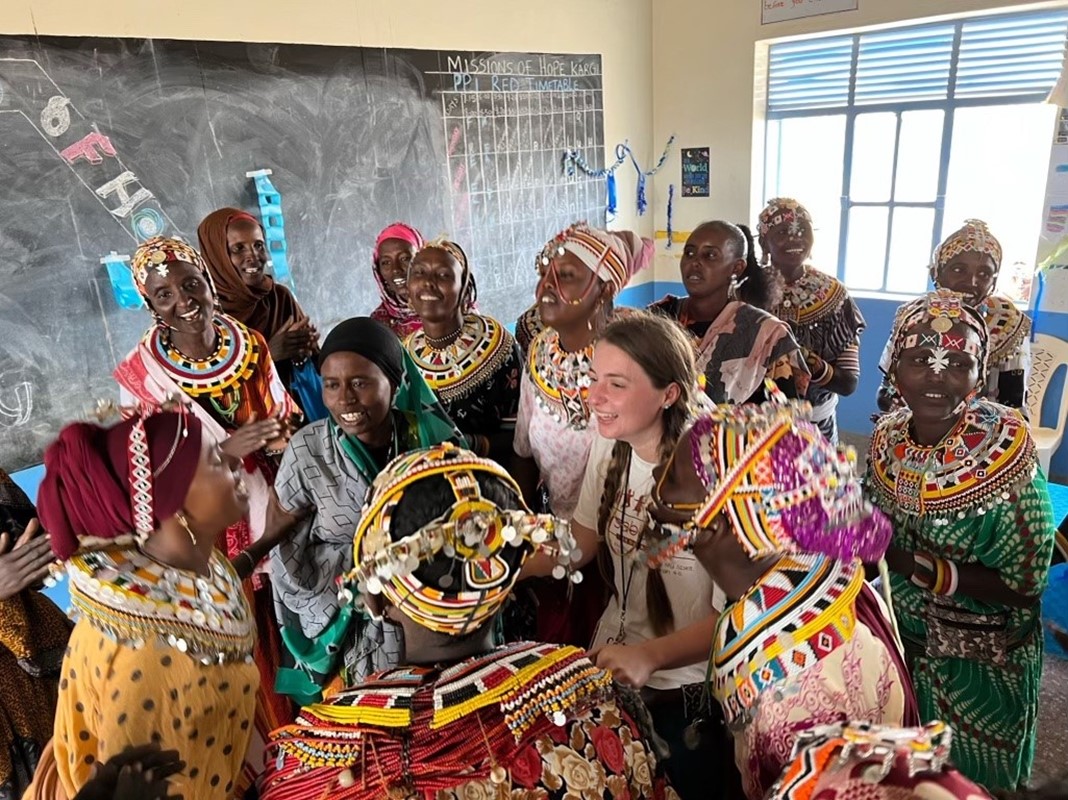 In the northern deserts of Kenya live the Turkana… a tribal people that have lived the same way for thousands of years. These simple nomadic people live off their animals, sleeping on sand in huts made of palm branches. Over the years many have chosen to move to the area known as Lodwar, a small dusty African town that now has permanent tribal residents living in the surrounding area. Due to the lure of this small town and the possibility of work, thousands have come… and with it the grip of poverty that has laid claim to so many. Food insecurity and poor housing conditions have increased; families suffer… especially the children.  Missions of Hope has built schools in the region that care for thousands of children daily. These schools provide education, two meals a day, and a message of Hope that comes from knowing Christ. Please join us for an incredibly unique experience as you serve with the local church and care for these people with much-needed food, build homes for the poorest of families, and meet the child you sponsor in one of our partnering schools in the area. Your trip to Kenya will end with an amazing two-day safari seeing the animals of the Serengeti/Masai Mara plains.
BEFORE YOU APPLY, check out this short information video for requirements and our team agreement.
Click "Apply Now" to create an account for this web platform that manages everything about this trip, and fill out your application!
 
This is a Level 4 Trip:
Physically vigorous
Mostly unpaved, very uneven/hilly terrain and lots of walking with some heavy lifting
Rarely comfortable climate - sometimes hot or cold, probably no A/C.
Most of the following conditions: uncertainty, odd schedules, emotional stress, long or difficult travel days, culture shock, language barrier, jet lag, changing or rough accommodations, or simple meals.
Contact Info
Tamara Schlachter
Financial
Total cost
$3,200.00
Due 6/13/2023
Milestones
| | | |
| --- | --- | --- |
| $500.00 | | First Payment Due Due 3/3/2023 |
| $900.00 | | Second Payment. Tickets Purchased Due 4/12/2023 |
| $900.00 | | Third Payment Due Due 5/15/2023 |
| $900.00 | | Final Payment Due Due 6/13/2023 |
Meetings
Mar 4 2023
8:30 AM - 1:00 PM PST
All TEAMS Kick Off
Required
Anaheim Campus | Commons B/C Breakfast/Check-In at 8:30 am Zoom details to follow
This is our first training for all 2023 global trip participants. It's an exciting time to get together with travelers from all 15 teams going out this year and to meet your teammates for the first time! You'll receive critical information about managing your trip, and fundraising; and begin to learn the specifics of your particular trip. If you live out of the area and plan to join by Zoom, you will receive the links you need by email on Friday, March 3. If you live near the Las Vegas or Park Rapids campus, you get to meet with other travelers on your campus and join the Zoom meeting from there. A campus representative will send you details on this.
Apr 1 2023
9:00 AM - 1:30 PM PDT
Global Compassion Training Retreat
Required
Southern California Residents: Anaheim Campus | Commons B/C. Las Vegas, Park Rapids: Meet on your campus to join Zoom together. Other: Zoom
We will fully equip you for your trip with our valuable and practical global curriculum. You'll spend the morning learning and getting to know your teammates as well as getting up to speed on your specific trip details. Remember to bring your Trip Guide with you, you'll be taking notes! For those of you that will be joining by Zoom, look for an email at the end of the week for those links.
Requirements
Prerequisites
Background check required.

Interview required.
Responsibilities
Actively participate in fundraising activity.
Restrictions
Passport Required
Preparation
Once you are accepted, you'll need to complete the Global Compassion training with your team.

You'll also need to take Eastside's "Next Steps" course. To sign up: https://eastside.com/next-steps/
Stories
No stories have been posted for this opportunity yet.